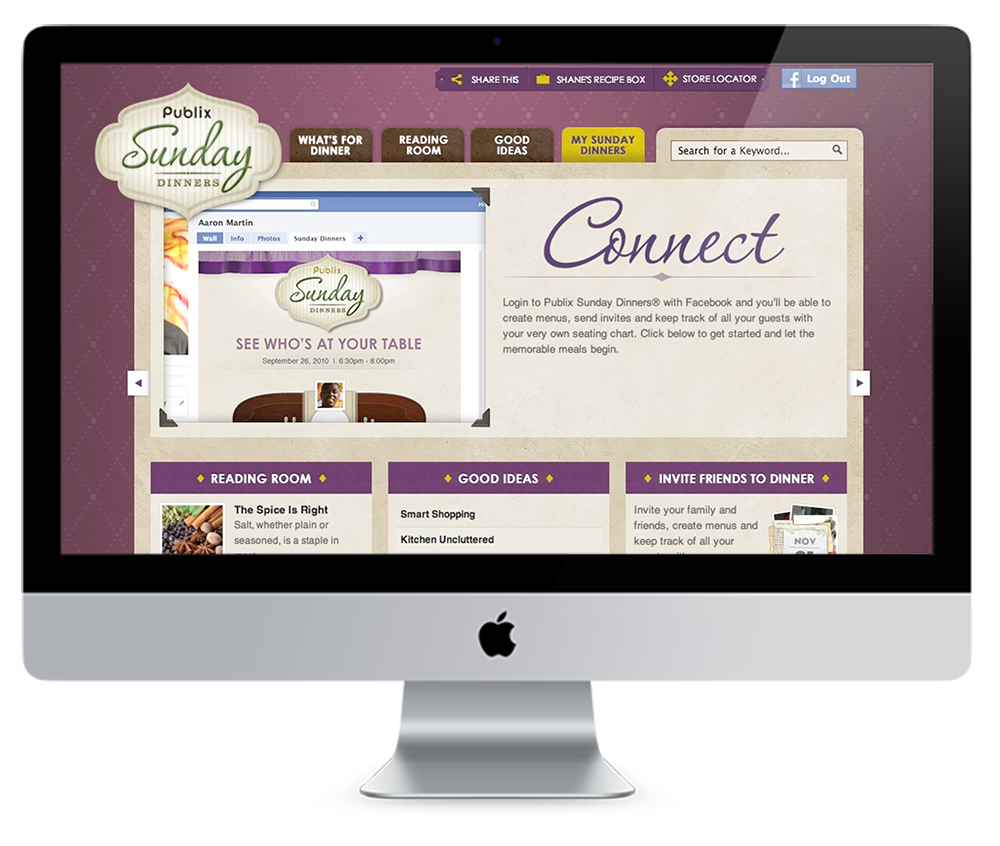 SUNDAY DINNERS HOMEPAGE
During a Sunday dinner, you and your family share more than just a meal. Publix helps you make your dinnertime tradition even more memorable with this site that lets you manage your guest lists and find recipes that are sure-fire family favorites.
SUNDAY DINNERS SOCIAL
The Sunday Dinners Facebook experience helps you find the perfect meal for your weekly get-together.