TO OBSERVE AND OBJECT
Everyone's got a few guilty pleasures. And it's up to us, your friends, to help you know when and when not to share them with the world.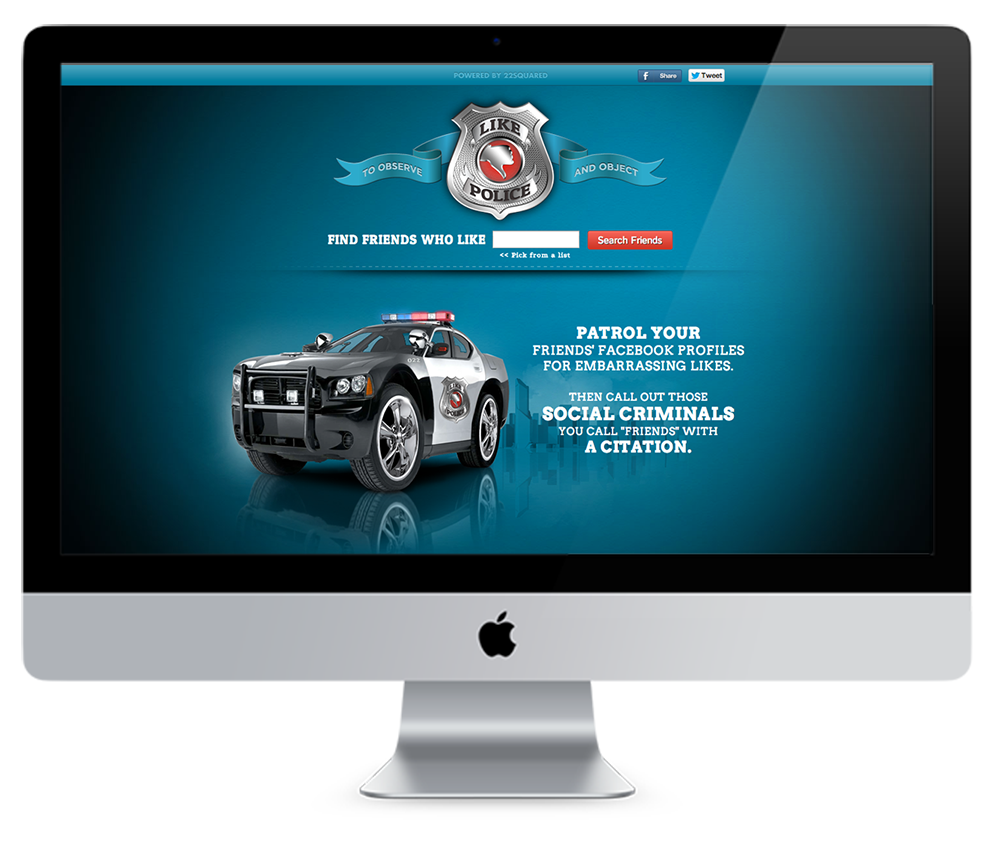 "LIKE" AT YOUR OWN RISK
Bieber..."The Fox Song"...movie about vampires and tweens. These are just a few things that could earn you a citation from the Like Police. Using our site, users could discover their friends' deepest and darkest interests and reveal them in front of a jury of their peers (a.k.a. - the Facebook feed).